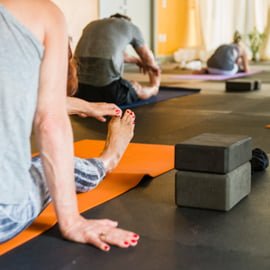 Hatha
Hatha yoga is a low-impact exercise for the body and mind. It combines different "Asanas" or postures with a deep breathing technique called "Pranayama" to promote flexibility, balance and relaxation.
We hold the Asanas as we learn to keep our focus on our breath, practicing meditation in each pose. This allows us to feel the healing effects of each posture coming together with our breath, observe our reaction to poses, and become an audience to our body.
Focusing on alignment and anatomy, Hatha – Level 1 is the perfect place for beginners to get comfortable with yoga.