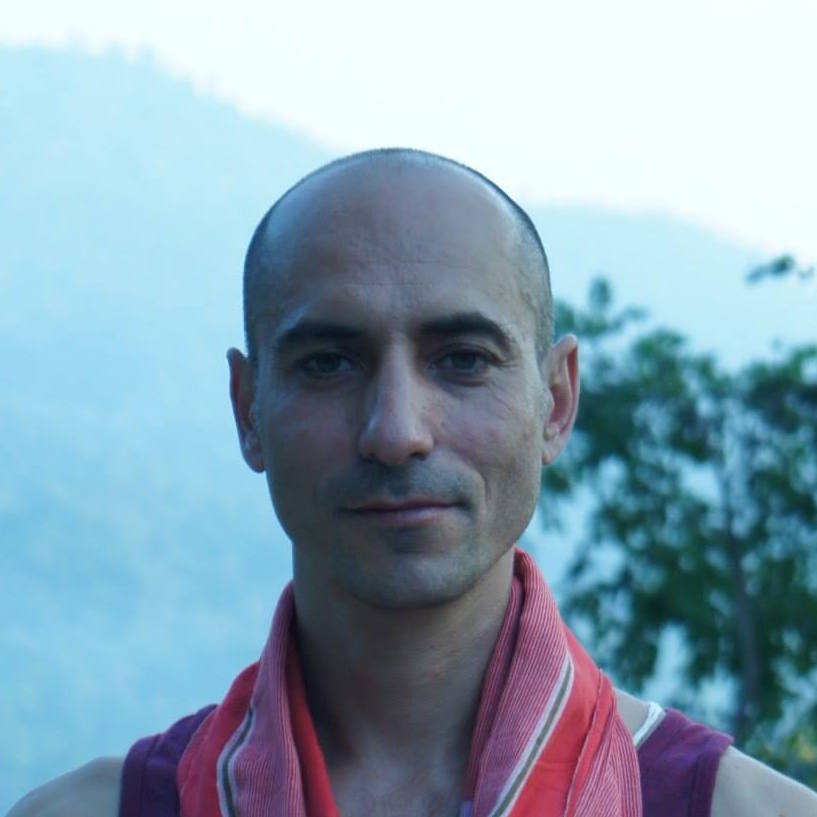 Ruslan Kleytman E-RYT 500
Ruslan Kleytman, ERYT 500, is a founder of Akhila Yoga, integrative style of yoga. He is devoted yogi, gifted body worker, martial artist and avid acroyogi. Ruslan is a permanent student of Spirit, Life and Movement Arts. He traveled extensively the world in search of spiritual guidance and studied with prominent Masters in Ashrams and Monasteries in India and South Korea. On his spiritual path he met Swami Mrityunjaya Tirth ji, the master who initiated him through Shaktipat into the system of Siddha Yoga. The Tirtha lineage of Siddhayoga is a mystical sect of Shaivite Hinduism that relies on direct experience of "Life-force" (Kundalini Shakti) and understanding of Tantric scriptures (shastras).
Over a decade of Ruslan's physical yoga practice, internal work of meditation and scriptural studies came to fruition with synthesis of Akhila Yoga system. This method embraces a holistic, scientific approach to yoga; by working on harmonizing, balancing, healing and strengthening all levels of being; physical, energetic, emotional, intellectual and spiritual.
Ruslan has taught workshops at major Global Yoga Conferences and Festivals, including Yoga Journal Conferences and Free Spirit Festival. Ruslan's articles were published in the Yoga Journal magazine and he has been featured in major publications, including Yoga Journal and Mantra magazine.
Schedule
| | | |
| --- | --- | --- |
| THU: | 7:30pm – 8:45pm | Akhila Yoga – all lvl |