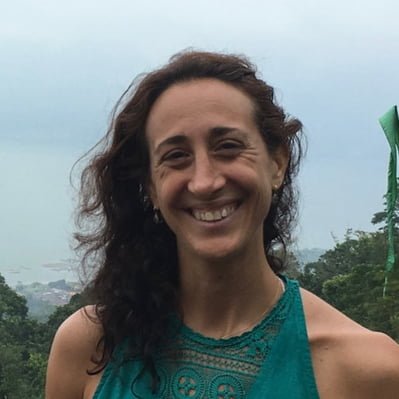 Ayala Ashear
Ayala Ashear is a healer, Sufi, and certified Kundalini Yoga teacher. Her devotional nature manifested as a child when she began to feel a divine presence all around her. Her heart opened and kindness flowed. As she matured, she realized that not everyone's heart was as open as her heart, and she trusted divine providence to guide her to teachers who could help her continue with her spiritual development. Her first teacher was a Sufi master named Adnan Sarhan, a mystical Iraqi man who used chanting, movement, and meditation to help his students awaken their divine nature.
Over time, as Ayala blossomed spiritually, she became drawn to the healing power of sound and prayer, and integrated healing bowls and crystals into a unique method to help clients shed negativity and open a pathway to inner knowing and peace. She holds one-on-one sessions with clients and prayer dance circles with groups to liberate the heart through intentional movement.
Ayala's journey guided her to Kundalini Yoga, a practice that she relishes for its beauty and depth. Her Kundalini classes integrate traditional yoga along with sound healing, prayer dance, and Sufi heart opening methods that inspire transformation. Ayala is completely devoted to her work as a teacher and brings her loving presence into the life of the beings she touches. She welcomes everyone—no matter how deeply wounded or blissfully elated—to join in her work and help create a brighter circle of love around people and planet.