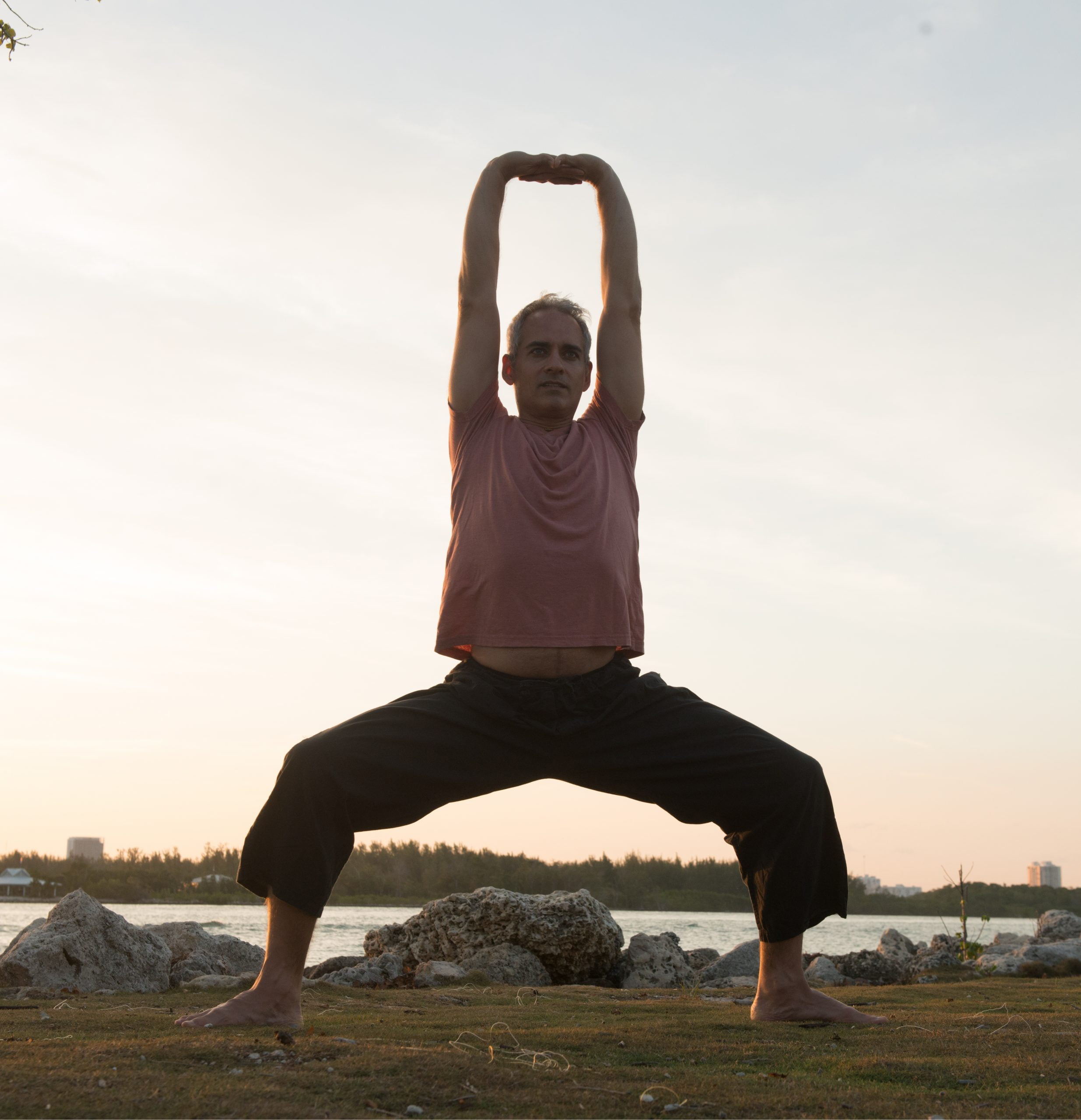 Qigong, Breathing, and Meditation
This class starts with standing dynamic qigong practice, involving slow, rhythmic movements synchronized with the breath, intention, and visualization.
The breathing portion of the class takes place sitting in a cross-legged position. The group performs various Yogic breathing exercises (pranayama)
Towards the end of class, the student draws the attention inward with the practice of concentration, silent meditation and final relaxation.
This class is intended for all levels, as different students work on deepening their individual practice at whatever level they find themselves at.