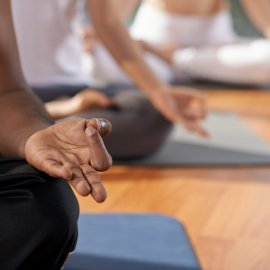 Meditation
Dharma or Drama? Meditation for a better life
Meditation is not a spontaneous realization. It is more like writing or doing math: it requires practice, patience and perseverance.
I invite you to sit together, meditate and talk about our experiences and what we can learn from the situations and emotions that arise. A wandering mind is an unhappy mind, learn how to watch your thoughts and improve the quality of your life.
Let's work together on stopping the hurricane we have in our minds and make it a more joyful, peaceful and productive life.