Julie Halpern is a proud mom for 16 years, and has been teaching Kids Yoga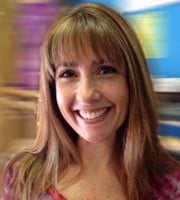 for the past 7 years. She has participated in Kids Yoga Foundations training, Radiant Child levels 1 & 2 , Asana Alphabet and has most recently completed her 200hr Teaching Training from ILoveYoga.
---
Her creatively themed Kids Yoga classes help children to connect with themselves, their peers, and the world around them. Classes include yoga poses and breathing techniques practiced in a fun, child friendly environment, where peaceful play, songs and games make everyone a winner!
PRICE:
$25 Kida Yoga – Drop In
$80-100 Kids Yoga – Monthly Pass
---
SATURDAY 9:30AM 
AGES: 4-6 years old
Cooperative games, theme activities, storytelling, music, and art engage the natural energy and enthusiasm of the 4, 5 and 6-year old child. Our early morning kids yoga classes explore basic yoga poses, breathing exercises, visual imagery and relaxation techniques while conveying lessons in self-expression, body image, social skills, positive thinking, and environmental awareness.
SATURDAY 11:30AM 
AGES: 7-11 years old
Kindling the maturing independence of 7 – 11 year olds, these kids yoga classes encourage a deeper sense of body awareness, self-exploration and interpersonal skills. Alive with flowing sequences, balancing poses, breathing exercises, and creative relaxation techniques. As well, partner poses and cooperative yoga games inspire positive peer interactions that they are sure to carry into their everyday lives.