Group Reiki Healing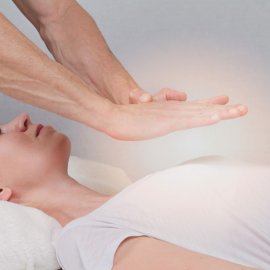 Group Reiki Healing
Reiki Circle is open to the general public to experience the healing benefits in a group setting.
Join this Reiki Circle every Monday at 6:30PM
Reiki is an ancient laying-on of hands healing technique that uses the life force energy to heal, balancing the subtle energies within our bodies. It addresses physical, emotional, mental and spiritual imbalances. This healing art is an effective delivery system. The Reiki practitioner serves as a vessel that supplies healing energies where they are most needed. Reiki's ki-energies flow out of the practitioner's body through the palms of the hands while they are touching the recipient's body.
Suggested Donation $15.00 (cash please) or whatever you can.